Our homes are not the only place that can benefits from stunning designs.
These contemporary and modern bird feeders and nest boxes show how easy it is to add a touch of style to the garden too.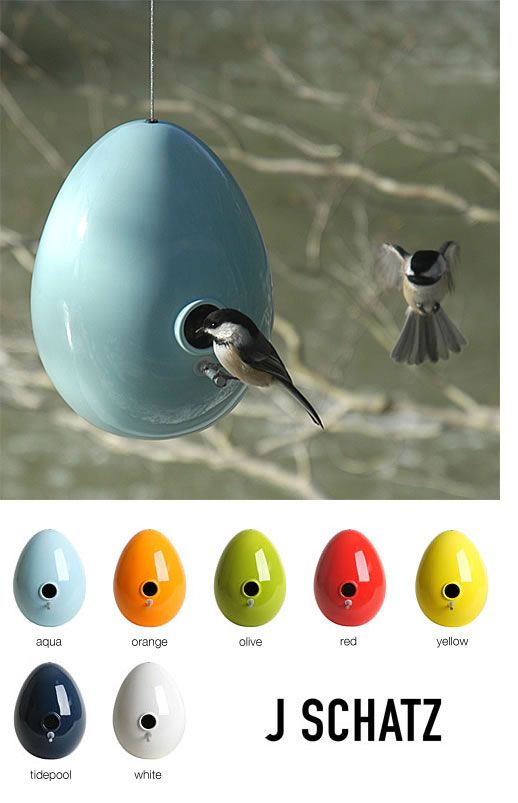 Image Source
Shiny egg shaped bird boxes by J Schatz, would look both elegant and funky in any tree.  You could even mix and match the colours.
---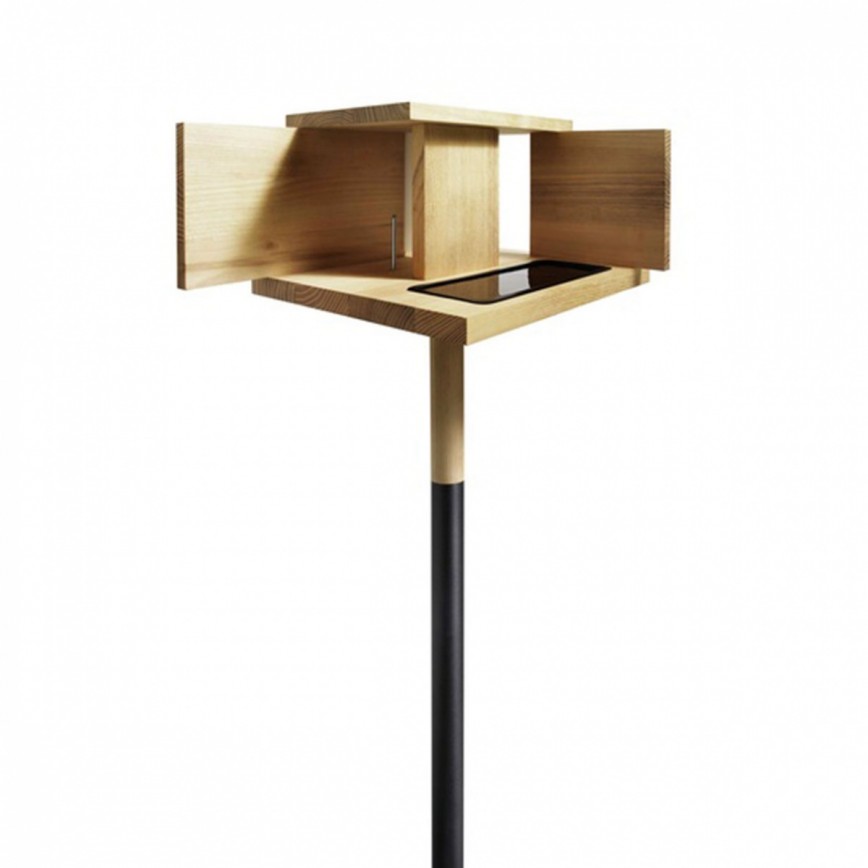 Image Source
With a modern minimalist design, this bird feeder would look particularly stylish in a well thought out designer garden.
According to LoveTheSign the bird feeder was inspired by the German architect Mies Van Der Rohe's famous Barcelona pavilion and made by designer Monique Englelund.
---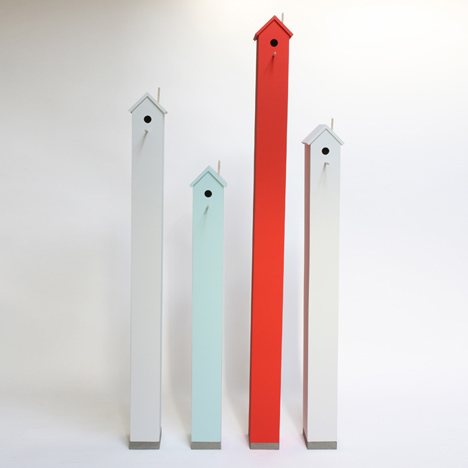 Image Source
I'm not sure how practical these bird boxes would be, but they are magnificent, a real statement piece in the garden.
Thankfully the designer Chad Wright included a concrete screw in base, so that the bird boxes are stable on most surfaces, as they are rather tall, the tallest being six foot.
I'd be interested to hear from people who have purchased this bird box, whether any birds did actually nest in them.
---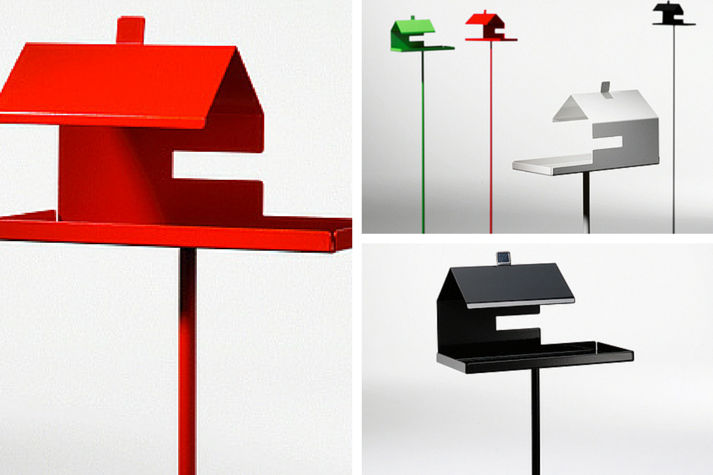 Image Source
The Pip Pip bird feeder is a modern take on the popular bird table, and is made from steel, so not only elegant and sleek, but durable.
The designer of the Pip Pip (I love the name) bird feeder – Stine Sandwall, designed the Pip Pip for SMD Design in a variety of colours – black, red, green, silver and white (silver not in the picture).
---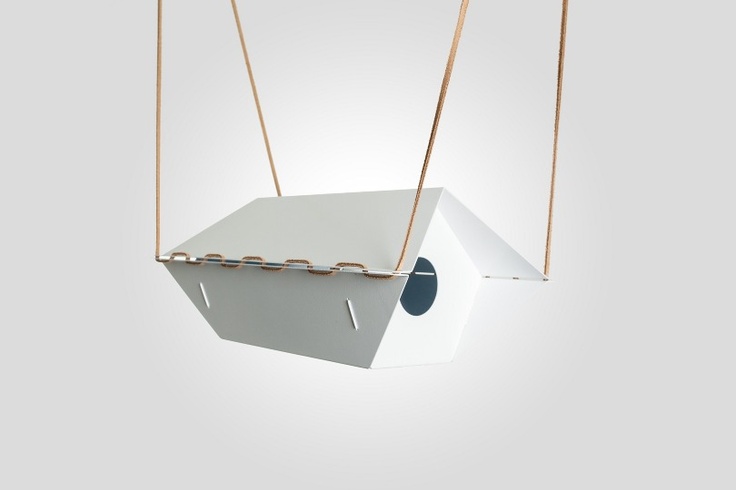 Image Source
The Federal Design House helps companies produce products that are beautiful, smart, unique and innovative. This bird house is definitely deserving of the description.
---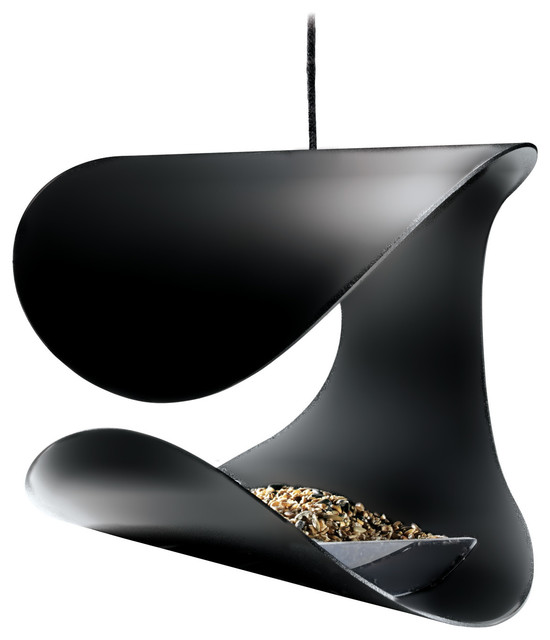 Image Source
Easily mistaken for a contemporary work of art, this bird feeder designed by Morten Kristoffersen, will blow friends and neighbours away with its sleek, metallic, and black design.
---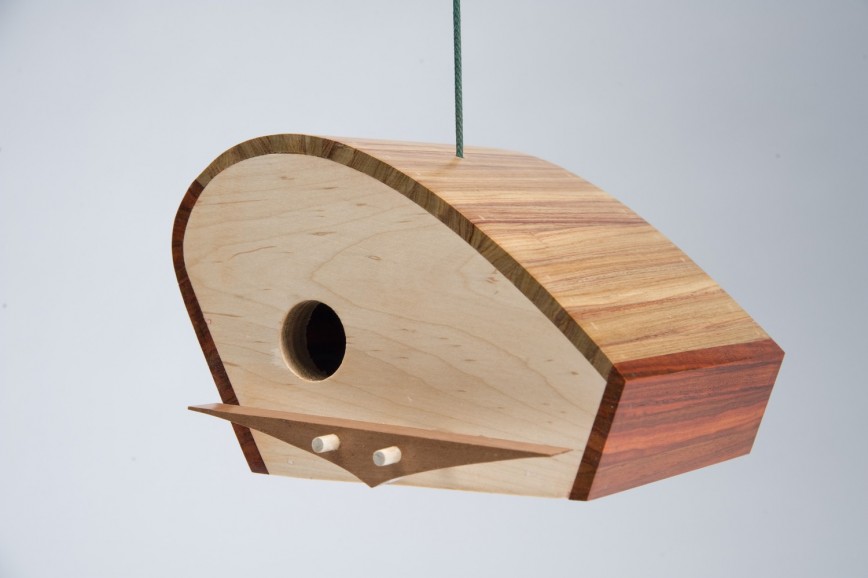 Image Source
With a Scandinavian mid century look the Wave bird box by KoolBIrd has a very modern streamlined design.
The Wave bird box is made from tropical hardwood scraps, that would of otherwise been thrown away, so is environmentally friendly too.
---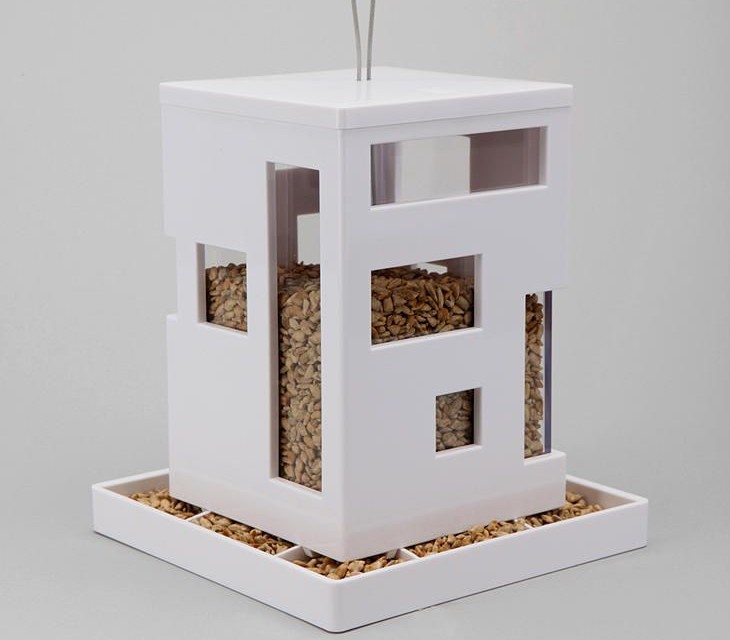 Image Source
The name of this bird feeder is – Modern Bird Cafe Feeder. It is designed to look like its name states – a modern cafe! This is a clever take on the original bird feeder design.
The design of this inventive bird feeder was thought up by two designers named Teddy Luong and Dennis Cheng for the worldwide company Umbra.
---
These bird feeders and bird boxes range from sleek and stylish to imaginative and outlandish, but they all add that extra something to the garden.
If you have enjoyed this post or seen other bird feeders and bird boxes that are similar to these, do let us know in the comments below.
---
To find out how to attract birds to your garden read the following: https://www.the-salutation.com/how-to-attract-birds-to-your-garden/
Main Image Source