There are many benefits that either type of grass offers. However, there are probably many more important things you could be doing in your free time than mowing your lawn.
It is for this reason and many others that Britain is experiencing an increase in demand for artificial grass for gardens. One company reported a 50% increase in their turf sales year on year.
However, according to experts, the rise in use of artificial grass is having a negative impact on wildlife as well as the atmosphere. If the trend continues, it may have adverse effects on our ecological systems in the future.
Grass lawns are much loved by us Brits. Our suburbs wouldn't be the same without them. They are a prominent feature in most gardens. However, they do require regular maintenance which includes regular mowing, trimming the edges and digging out weeds at a bare minimum.
Count yourself lucky if you have a lawn with lovely-looking grass. Not all gardens are as lucky. In fact, many require a great deal of maintenance.
If you're still wondering whether to go with artificial turf or real grass, we explore the pros and cons of each below.
Benefits of real grass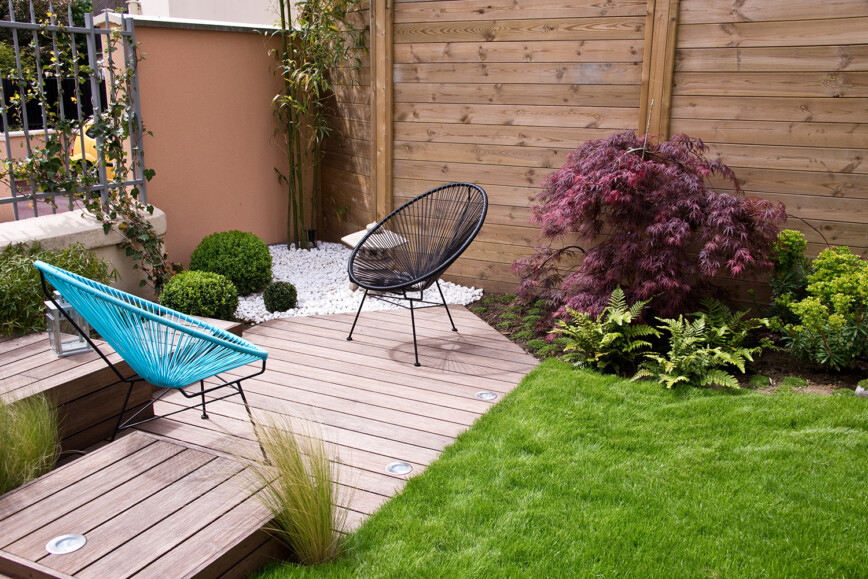 You can instantly transform your lawn into an attractive outdoor space by laying down turf. Laying turves (turf rolls) isn't a complex or difficult process. You can begin enjoying your new lawn in a matter of days.
A lot of the work is in the preparation of the soil. This involves stripping the lawn as well as weeding, digging up the lawn, and levelling the soil.
Real grass is great for the environment. A 2500-square-foot area covered with real grass produces enough oxygen to cater for a family of four. Real grass lawns are also carbon sinks, with the average sized lawn capturing up to 300 pounds of carbon annually, while a golf course fairway can capture up to 1500 pounds of carbon annually.
Real grass provides a green space. These spaces have been shown to reduce stress and boost wellness. There is growing evidence supporting the role that natural grass and horticulture play in human wellbeing.
The drawbacks of real grass
If you want your green space to look healthy and attractive, you'll need to dedicate time to maintain it especially in the summer. A lawn requires regular weeding, feeding ad mowing to remain pristine.
Maintaining a lawn with real grass means investing in equipment and other implements for the care of the lawn. This can be expensive.
The benefits of artificial turf
The demand for artificial turf is increasing as it requires minimal upkeep. It can also be easily fitted into small spaces. It is an option for those who want to avoid the expenses and difficulties associated with maintaining a garden.
There's no need for mowing with the best artificial grass. You get a lush green lawn year round. In addition, this lawn can't be dug up, making it even more popular with families than have young children and (or) dogs.
One of the best things about this turf is that it requires little to no maintenance. Depending on the level of activity your lawn sees, artificial turf offers minimal wear and tear. You'll save a lot of money in maintenance.
Cleaning after your dog is easy with artificial turf. Simply hose down any discovered areas.
An artificial lawn is perfect for high-traffic areas. It can be walked on throughout the year without worrying about getting soaked in mud or water.
If your garden space is limited, laying artificial turf offers be the ideal solution. You will eliminate the need for using a lawn mower and still have your little patch of greenery.
The drawbacks of artificial turf
One of the biggest cons of artificial turf is that it is expensive to lay down. Professionally installed turf requires the installation of a free draining sub-base that is similar to a patio. Prices for installation of artificial turf vary from £10 to £30 per square meter. This is much higher compared to the average price of £6 for laying real turf.
Artificial turf is long-lasting but not permanent. In many cases, this turf must be replaced after a little over 8 years. Your payment for artificial turf won't be a one-off.
You may have to install a sand base or underlay to level off an uneven surface such as uneven paving slabs prior to installing the turf.