Compelling look, excellent feel, warmth and added style are some of the features flooring can add when installed in a house.
Floors, besides their aesthetic enhancement of the house can improve the quality of your house by increasing wall stability.
Your budget is what determines the quality of the floor you can hire a flooring contractor to install, since the more expensive a floor is, the more reliable and luxurious it is.
Here are some of the best floor types you can install in your house to get the maximum effect. Your flooring specialist can show you samples of each of these floor types before you choose your preferred one.
Wood Flooring
Wood has been used in crafting top quality versatile floors for hundreds of years. Wood floors fit nicely in rooms and corridors because wood can easily be crafted and installed into the desired designs. Wood can give floors a stunning appearance and make inhabitants feel the luxury of the house's interior. You also have the option of choosing solid or engineered wood floors.
Oak, maple, cherry, walnut, mahogany, and ash are some of the type of woods that can be used to make wooden floors. Woods like teak, mesquite, and Jarrah are of premium quality but they cost more compared to natural wood.
Despite all these satisfying features of wood floors, they have a fair share of drawbacks. They are not 100% water resistant, they are not resistant to scratches and they cannot withstand heavy loads dragged on them.
Laminate Flooring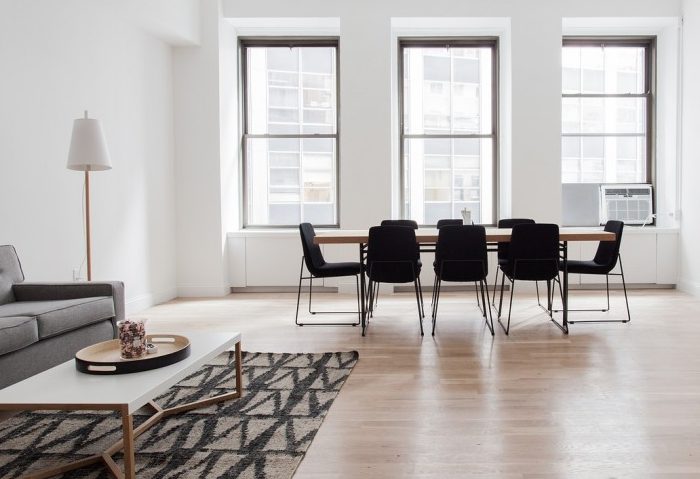 This is a multilayer synthetic flooring material that has been combined together using an advanced lamination process. The synthetic product is not just for strength and quality but attractiveness as well, which is determined by the finishing that the laminate floor undergoes.
Finishes such as embossed, textured or smooth surfaces are added to make the floor unique and attractive. Some effects like stone, wood, slate, and tiles can be incorporated to make your floor more on trend.
Besides the compelling appearance that laminate floors add, they are easy to install and maintain. The drawback is that sometimes it is very cold on your feet and it can also be slippery when wet.
Vinyl Flooring
Vinyl floors are undisputable the best floors for high traffic areas. They are therefore most common in commercial and public places where traffic is intense. It involves the installation of tiles or sheet on a levelled sub-floor using a mastic that remains pliable. You can choose your preferred design, texture and colour to meet your home floor quality and attractive needs.
Owing to its strong nature, it can be used in kitchens and bathrooms because it is thermal and water resistant. It is a floor that can serve you for a long time without reducing quality.
Vinyl is scratch resistant meaning even if you drag objects on the floor, it will not reduce in attractiveness. It is easy to clean and does not stain even if soup or juices spill on it.
Stone Flooring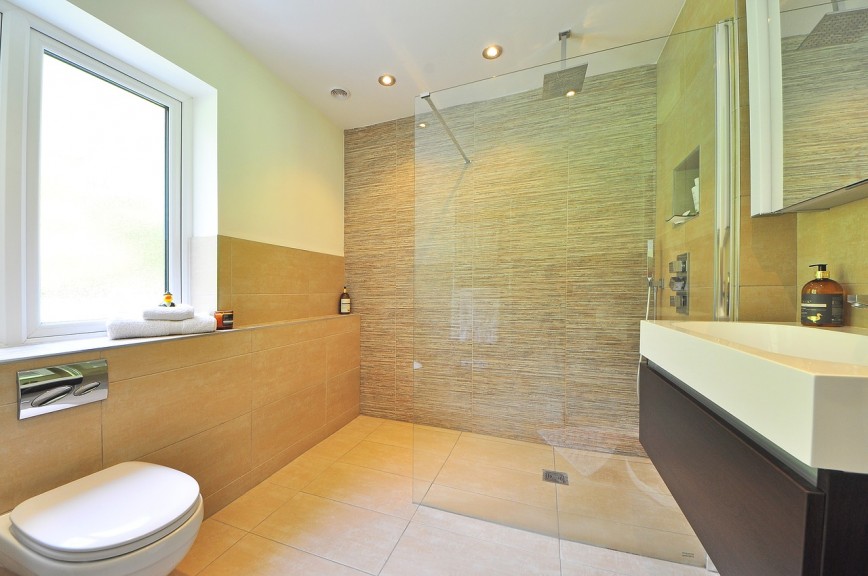 If you are looking for a floor that will last a long time without any wear and tear, this is the best option you have. It is made from natural stones that can have different colour and surface textures.
Travertine is an example of a stone floor and has an earthy and weathered appearance. The other popular type of stone floor is the slate. Both of them are waterproof and require little maintenance to keep an excellent appearance.
Conclusions
There are plenty of floor types you can choose from for your house. Others not mentioned above include concrete, bamboo, cork and carpet flooring. You can ask for a sample of each of these flooring types before you choose the floor type for your home.