The vintage look is eternally fashionable, and getting it right can give your home exterior a timeless beauty that your neighbours and passer-by will admire.
Whether you live in a quaint village were vintage is the norm, or you're looking to make your home stand-out from your neighbours – a few vintage flourishes on the outside of your property can make a big difference.
Flowers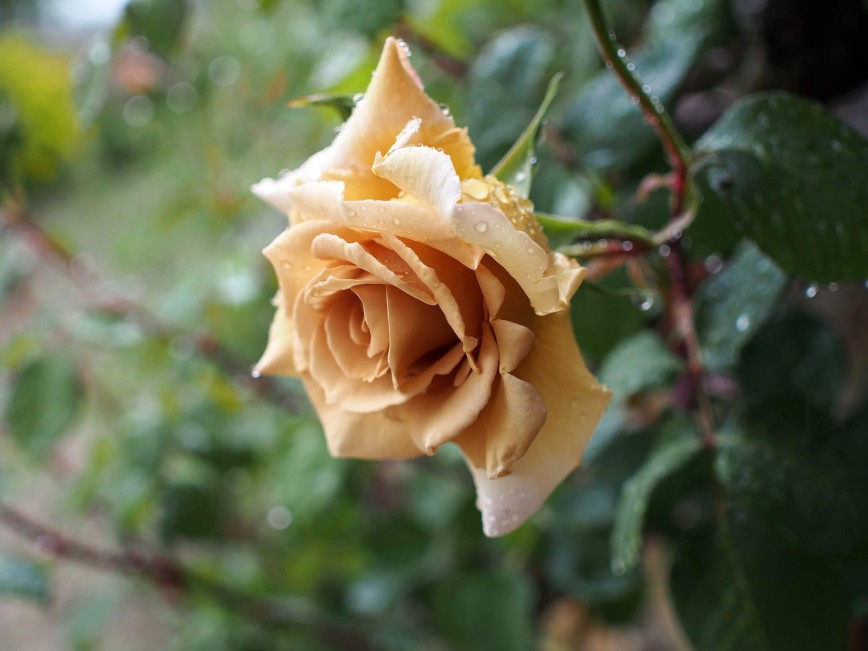 If your home has a front or back garden, a yard or even a small space before the start of the pavement outside your home, fill it with potted plants – a healthy and thriving garden can create a stunning impression.
The colours and plants you choose to use can reflect the colour scheme and style you are using within your home and outdoors, or just fill your space with a variety of bright flowers and plants for the bees to enjoy – and as well as looking great – you will have a never-ending stream of insects to watch pollinating your flowers in spring and summer.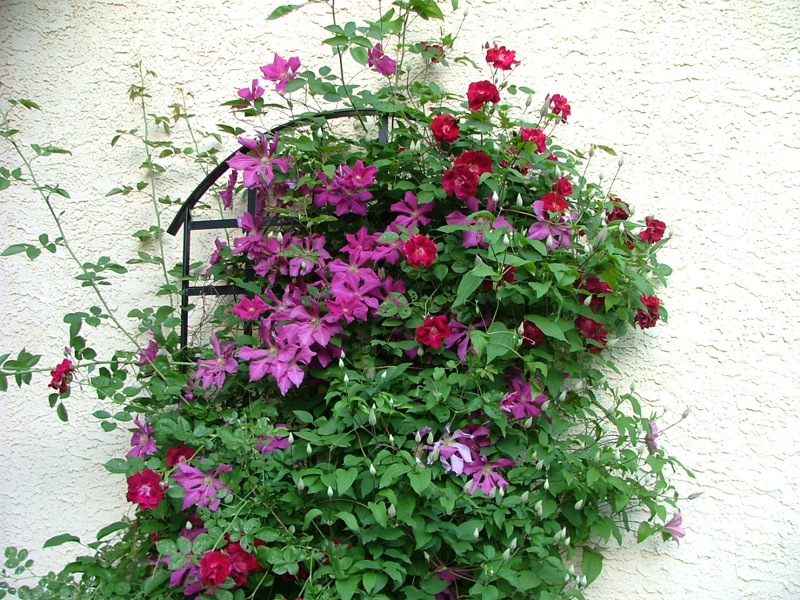 There is a guide to the best plants for your front garden on the RHS website here. Flowers we think you should consider for a vintage look include climbing Roses, Lavender, Foxgloves and Dahlias.
Make use of hanging baskets, as nothing says 'twee vintage home' more than the cottage garden look. This can also be achieved by planting flowers within the garden itself, but does not seem to have the same effect as an abundance of flowers overhanging carefully placed baskets.
Last week we had the pleasure of stumbling across a lovely thatched cottage adorned with a white climbing rose-bush along one side of the house. It must have been planted there some time ago as it had grown above the door and windows – and looked incredible!
House sign
House signs are available in a range of styles and materials, so whether you live at number 29 or 'Rose Cottage', you can order a custom sign to fit your style, which you could get from tradesignshop.co.uk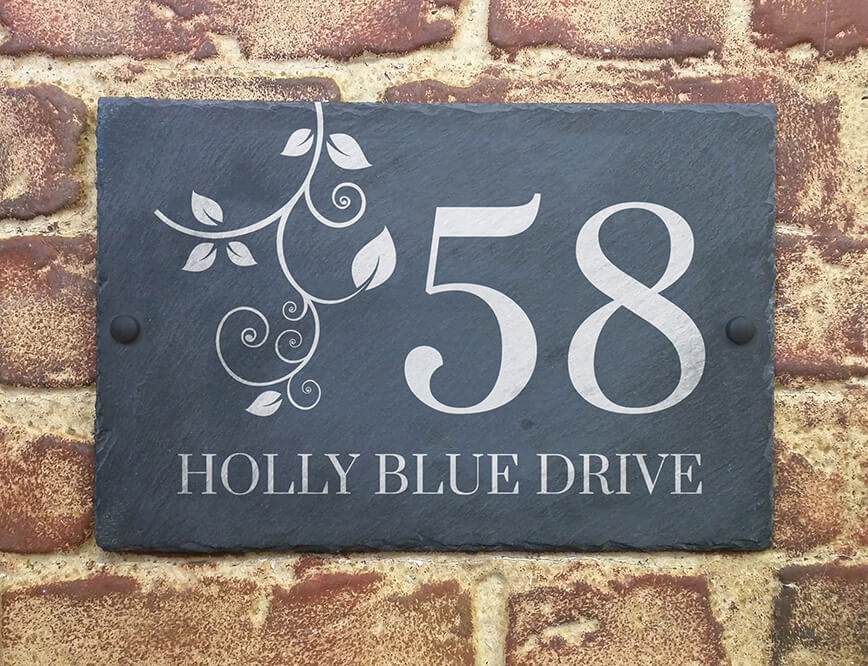 Choosing slate for your house sign adds a great deal of character and authenticity, especially if you consider the font/lettering. Slate is a classic choice for house signs, combining clarity and durability, and works perfectly when looking to achieve the vintage look!
Another great choice for the vintage look is either a cast iron sign, or if you want to save money and avoid rust you could try a 'Village Green Signs' house sign available at UKSignShop which are made from a durable resin material.
Picket fencing
The right fencing can complement the exterior of your home and garden, drawing a stylish border around your property.
The classic theme is of course a white painted wooden fence, but you could also consider other light or pastel colours, for example pink, yellow or blue.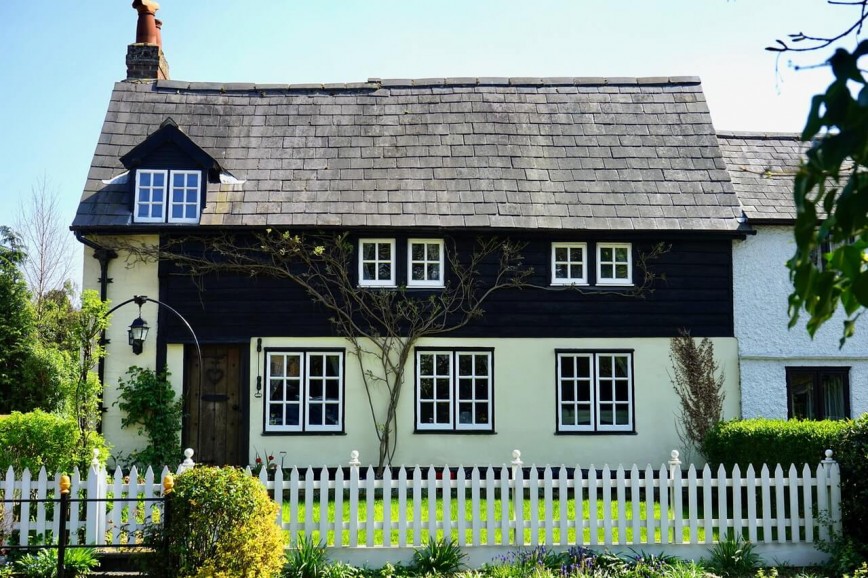 If you have a front garden and are looking to add that something extra to the picket fence, adding an arch over the gated entrance and trailing roses or other such plants over the arch will look stunning when in bloom.
Pathway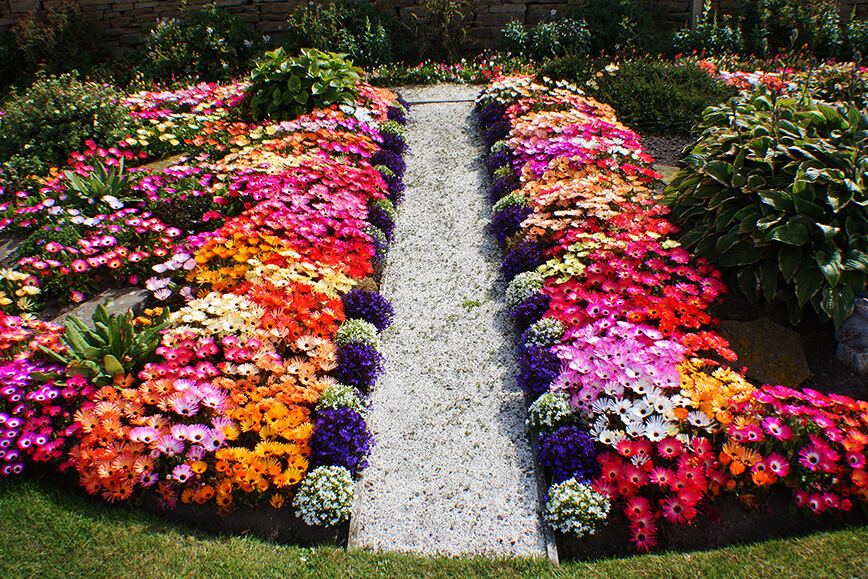 The type of pathway that is right for your property will depend a lot on your home and garden, the age of your house, where the path leads to, and the amount of people/animals using the path.
When considering how to give your home exterior the vintage look, a path using stones, slate or bricks placed in a way that deliberately causes the path to weave its way to your door can look great.
If you have a Victorian house and want to also add an authentic touch, then look into adding a tiled pathway leading to the front door, not forgetting the entrance.
We hope you found our article interesting! If you have any tips or questions leave a comment below.
For more articles and features to help you create a beautiful home visit our homepage.