Decorating the bedroom of a teenager is no easy task. They'll likely be filled will extravagant ideas of their dream space or literally no help at all. But creating a more mature room that shows off their personality is a great way to encourage your child to express themselves.
We've put together some handy tips on how to create a functional and attractive room your teenager will want to spend time in.
Keep An Open Dialogue
One of the most important aspects when decorating a teenager's bedroom is to plan the project together. It may be tempting to decorate a room as a surprise but this thoughtful act has the potential to backfire with a teenager.
If they're old enough, let them take the lead on the project and provide helpful and constructive feedback. Get them excited by using Pinterest and Instagram for inspiration.
They can pick out their favourite ideas for you to work on together. Getting them excited about decorating may not be the easiest thing, but using social media can help.
If your teen is likely to go a little overboard, set a budget for them to keep to. This will help you keep track of the overall cost of your remodel.
Talk to them throughout the process for the best end result.
Keep the Base Colour Neutral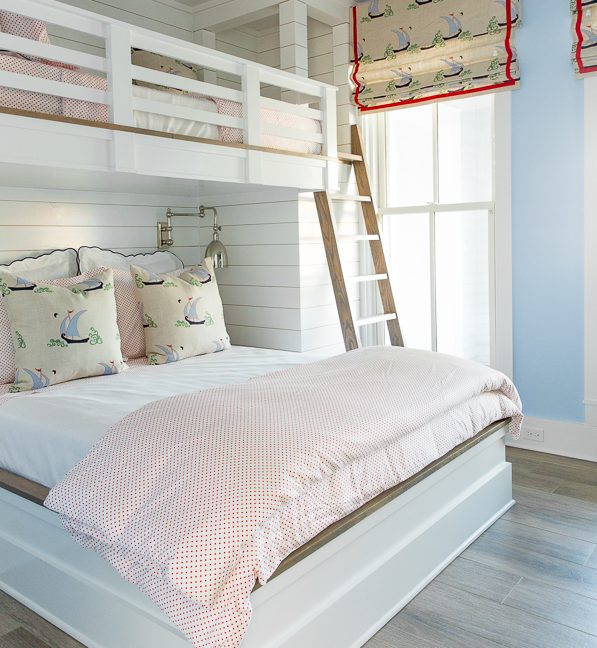 Even if your child loves bright colours, start by painting the walls a neutral colour. White and grey are perfect for a base colour that you can build on.
Once the background colour is up, you can accent different areas with whatever colour they want. Use this on a single feature wall or with accessories like bedding and wall art.
A neutral background colour will help to balance the room, stopping a dominant colour become overbearing. It's also easy to change a single colour in small areas rather than to repaint a full room.
In a similar vein, using plain and neutral furniture is also recommended. This avoids changing trends and opinions, maximising the lifespan of your furniture.
Stick To A Theme
Choosing a theme for your teenager's bedroom can help you stay close to your design both during the planning and creation as well as in the future when buying new things.
Even a subtle theme will make the process easier giving you a colour palette to work with for your walls and accessories. You can then stay focussed with the end goal in mind.
Make It Unique & Personal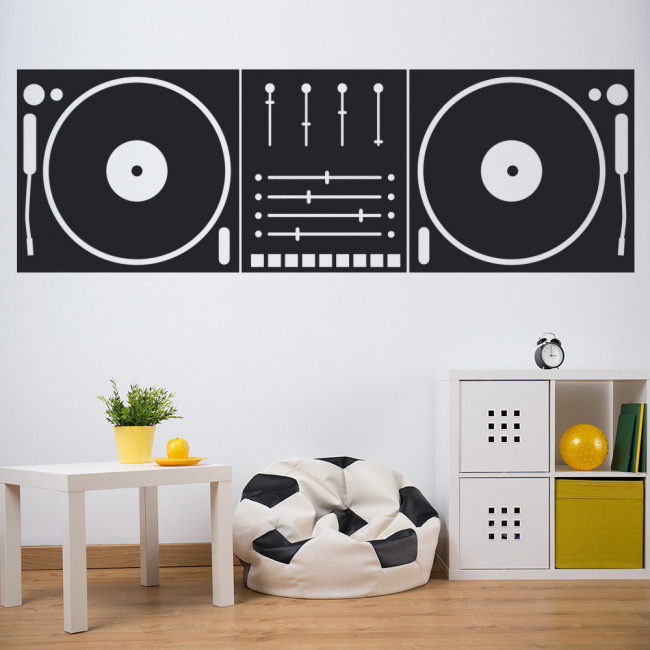 When decorating your teenager's room, add personal and meaningful touches to finish off the room's decor. This can be done in several different ways to suit any teen and their interests.
Firstly, if they have a particular hobby, you could show this off. If the love football and collect football shirts, add these to the wall in frames or displayed on a shelving unit. This can work for any collection your child is passionate about.
Another option is to add wall art of their favourite film, TV show, celebrity or a quote they love. This can be done with wall stickers, posters or framed art.
Alternatively, add a unique look that your teenager's friends will all be envious of by adding cool neon wall signs to their walls. These can be personalised with your teenager's name or their favourite acronym such as LOL.
These options are only limited to your's and your teen designer's imagination so have fun and get creative.
Add A Work Space
If your child likes to do their homework in their room, adding a work area that's free of clutter and distractions can help keep them focussed.
Try to create a study environment that your child will actually use. If they don't like desks, it's more than likely this will become a dumping ground for junk. Develop a space where they're comfortable without distractions like unnecessary tech.
Working with your teen to create this area will hopefully mean they're more invested and therefore more inclined to use it for their studies.
Storage Is Key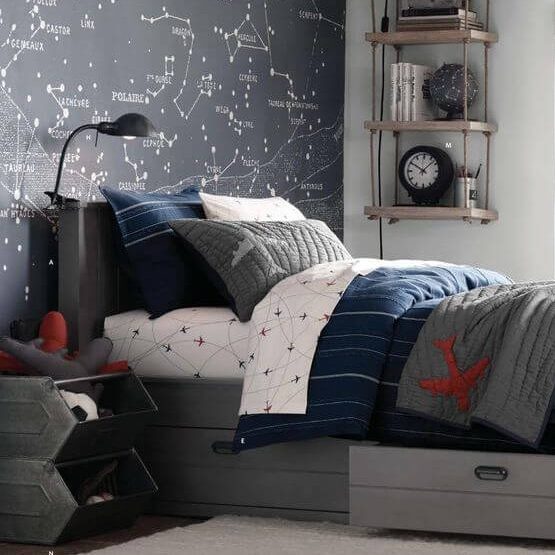 A teenager has a lot of stuff. Adding a combination of storage options like shelves, drawers and hanging space should help them to stay slightly more organised. Anything you can do to help in this department will likely be beneficial.
Shelves, in particular bookshelves, are handy for storage as you can use them to display your kid's favourite things as well as school and recreational books.
Create A Hang Out Space
If your teenager likes to spend a lot of time in their room, especially with their friends, a cool hangout area can be great if you have enough space. A couple of chairs, a small sofa or even a beanbag or two can act as a seating area that's separate from their bed.
Whatever the budget, you can create a comfortable area for your teenager to hang out in, freeing up and reclaiming your living room.
Make the Most Of Your Space
Unless you're a very generous parent, it's likely that your children with have the smallest bedrooms in your house. This will limit the space you have available to play around with. Using multifunction and strategically placed furniture can help you make the most out of their room.
Adding in a cabin bed or high-sleeper combines the sleeping area with seating and/or storage underneath it. You can then utilise the rest of the space you have available.
By adding a chest or an ottoman, you can easily combine an additional seat with built-in storage.
Don't Go Too Permanent
Let's face it, a teenager can be pretty fickle. They're prone to mood swings and changing their mind in an instant. Decorating with small accessories and accents lets you change up a room quickly and easily.
It's also worth remembering, your children will eventually spread their wings so you don't want to be lumbered a garish room you can't stand once they go.