Our bedroom is supposed to be a place where we feel safe, but all too often seniors end up falling or sustaining an injury getting into or out of bed, dressing, or simply walking from one side of the room to the other.
It's perfectly understandable that seniors want to live independently for as long as possible, but fall-related injuries are very common, particularly in the bedroom.
For this reason, it's vital that a senior's bedroom is designed with their safety in mind. Here are five tips to help you prevent accidents and create a comfortable, stylish bedroom for an older person.
De-Clutter
Bedrooms for seniors should be free from clutter. Trailing bedding, power cords and rugs are all a trip hazard for anyone who is unsteady on their feet. Remove clutter from the floor and fix cables to the wall. A nice, thick carpet will feel luxurious underfoot and remove the need for a rug.
Bed Safety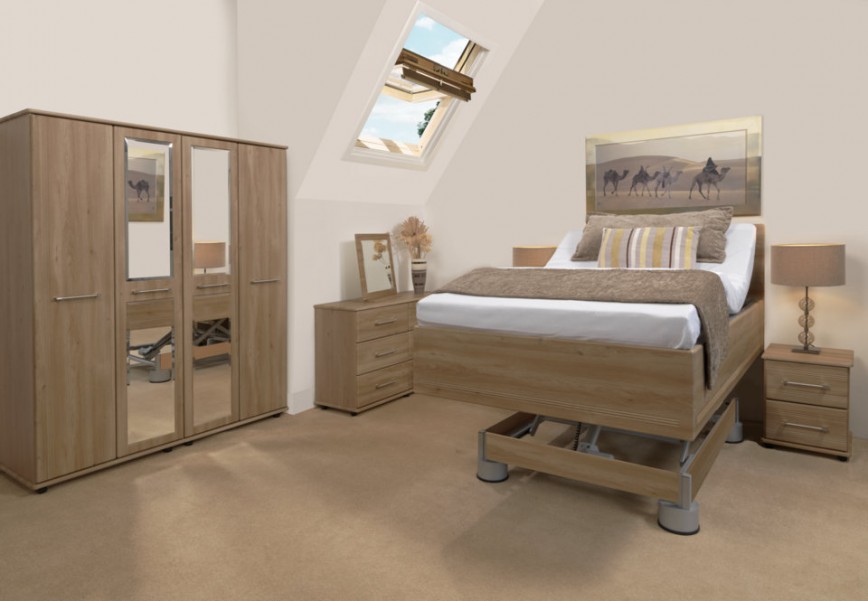 Bello Sonno Classic Double Bed (Elevated) from BaKare
Bed safety is critical. The bed needs to be the correct height, or it will be too difficult to get in and out. The recommended height for a senior-friendly bed is 20-23 inches from the floor to the top of the mattress. If an existing bed is not quite the right height, install a grab rail next to the bed or buy an inexpensive bed lift. Alternatively, invest in an electric bed that is fully adjustable, making it easier for a senior to retain their independence. Senior-friendly beds are also available with safety rails, to prevent the person falling out of bed at night.
Easy Access Reading Lamps
It's hard to switch bedside lamps on and off at night. To make it easier, buy touch activated lamps. Alternatively, fit lights above the bed with a pull cord within easy reach of the pillow. A night light plugged into a mains switch will make it easier for a senior to see if they need to get up in the night to use the bathroom.
Suitable Storage
Bedrooms need plenty of storage for clothing and other items, but storage needs to be easily accessible and at the right height. Pay attention to the person's mobility and if they struggle to stoop down low or reach shelving at height, place frequently used clothing and accessories where they are easy to find.
A Comfortable Chair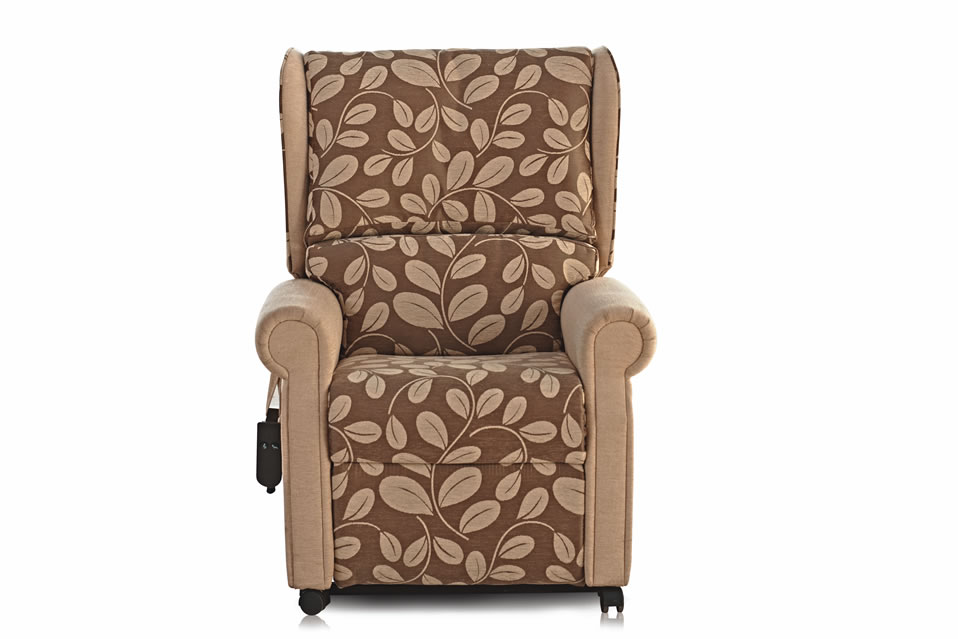 Mistley (Standard) Riser Recliner Chair 
Many seniors spend a lot of time in their bedroom, reading, resting or watching television. It's not comfortable – or advisable – to spend too much time in bed, so invest in a comfortable easy chair for the bedroom. High-backed chairs with sturdy arms are perfect for seniors. Adjustable electric chairs make it easier for seniors to stand up from a seated position. Seniors can also use their chair to catch a breath or two while they are getting dressed.
For peace of mind, consider installing a monitoring system in a senior's bedroom, so if they fall or need assistance, they can call for help. It is also sensible to fit a mains-operated smoke alarm, especially if the person is a smoker.