It's safe to say that anyone interested in the bathroom interiors world has witnessed the Botanical explosion over the last year.
We fill our bedrooms with plants, so why not bathrooms as well? After all, they clear the air and are said to help relieve stress and anxiety. Not only do they have wonderful health benefits, but botanicals are also the perfect way to add style, personality and colour to your bathroom.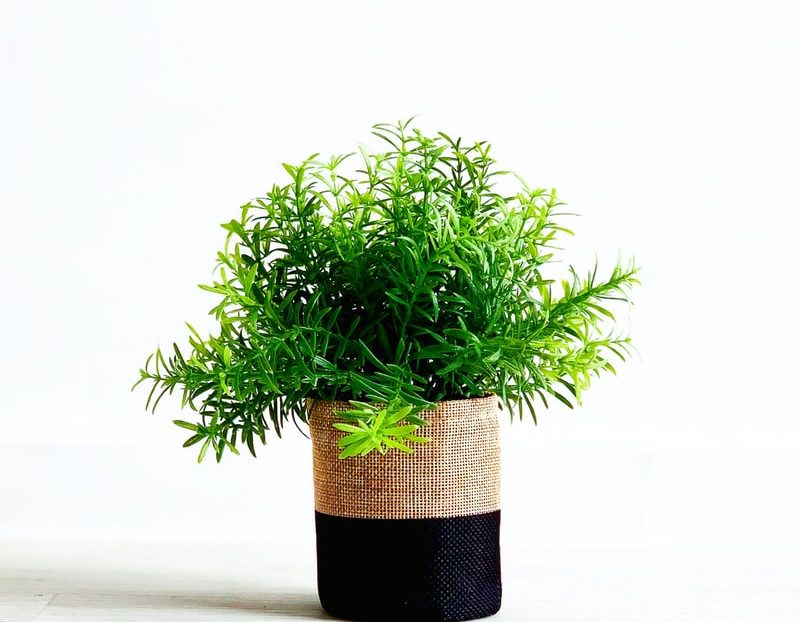 A splash of greenery can style your bathroom in a variety of ways. You can utilise larger plants to fill up unwanted space, or even add small plants to your shelves for added texture. Introducing greenery to your bathroom doesn't have to mean a plant overload (Unless that's exactly what you want!).
Here are 5 botanical looks for your bathroom.
1)  Add a shelf plant
Shelves are one of the most common places to find plants. The classic shelf plants include Aloe Vera, Asparagus Fern and Cactus. All three work well with neglect, so don't worry about forgetting to water them daily. Shelf plants are the perfect option for smaller bathrooms that want a botanical touch. They're subtle but so effective.
2)  Basket plants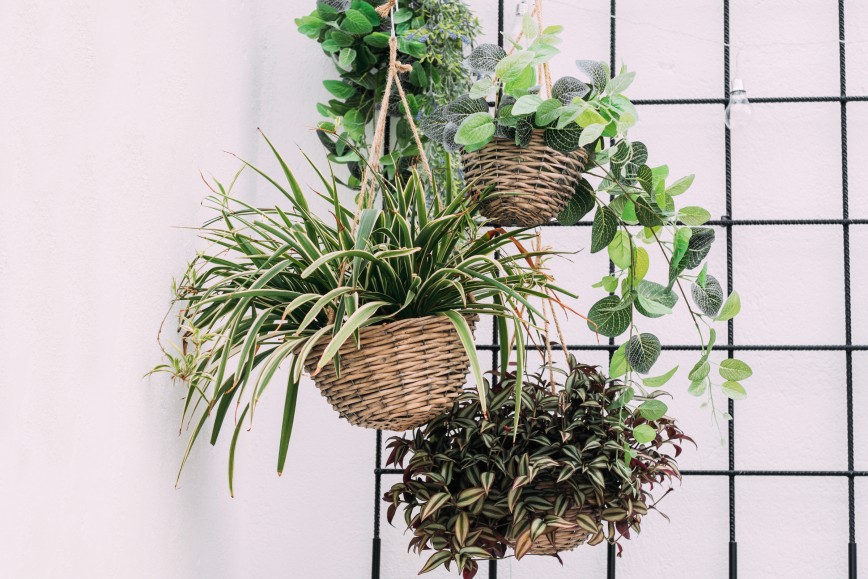 Plants in baskets are becoming increasingly popular. It's a cost-effective way to inject a beautiful aesthetic accessory into your bathroom. You can use baskets to suspend from your ceiling for an extra dramatic effect or, simply use them as floor plants.
Ivy plants work well in hanging basket-style pots, this beautiful botanical will create the perfect green environment.
When it comes to floor plants, snake plants in baskets are a fab option. Their straight, stiff leaves will leave your bathroom looking fresh and neat.
3)  Place plants on stools.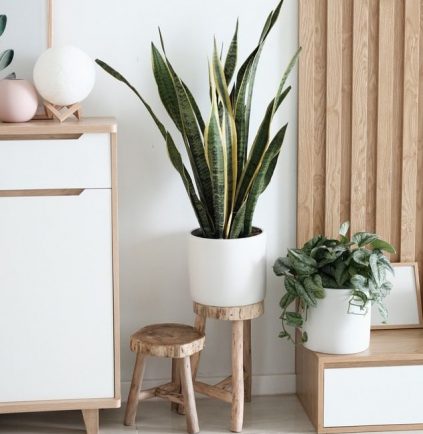 One of Instagram's new favourite botanical trends is using a stool as your plant's stage. If you're like us and think, this just sounds impractical, give us a minute. Stools are actually a brilliant way to elevate your plant. Plus, the stool and plant combo actually work brilliantly and is ideal to achieve extra character.
4)  Drape ivy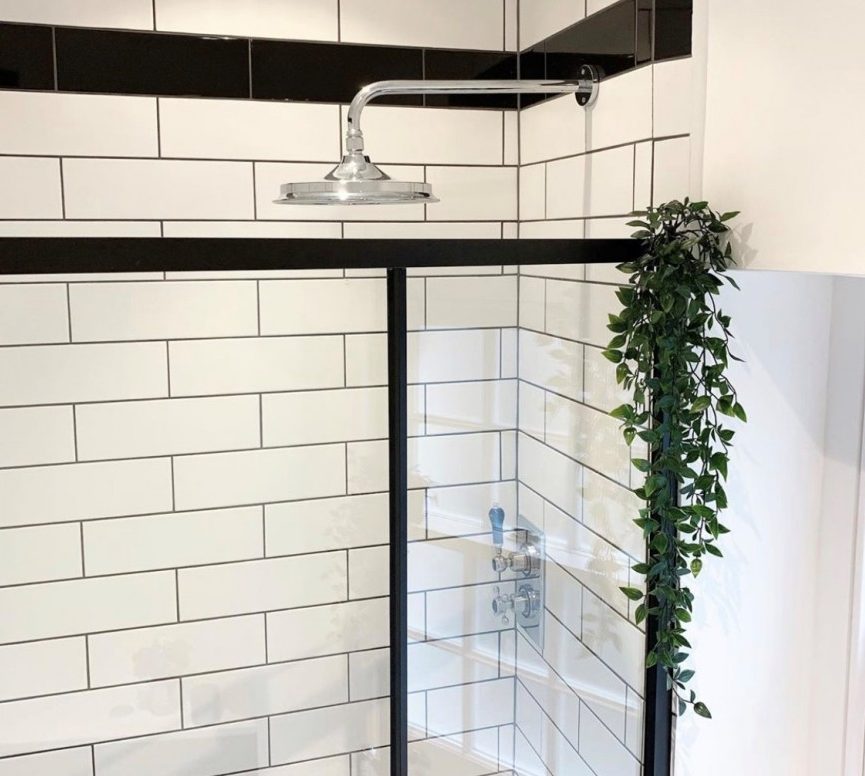 Style out your bathroom by draping Ivy across the tops of your shower doors, windowsills and even train the ivy to grow around your bathroom mirror. The draping effect makes a beautiful boho-inspired bathroom- It's the ideal botanical look.
5)  Add plants in every nook and cranny
If you're a botanical fanatic there is always the option of filling every space with beautiful greenery. A little imagination can go a long way, so why not dedicate a corner of your bathroom with a variety of bathroom plants? The variation of heights, textures and colours will create a striking bathroom feature.