A shift in architecture that will open our eyes, minds and hearts to the beautiful world we live in.
As always, architecture is here to inspire change. Following the increased environmental concerns, professionals in the field of urban design are looking for new ways to define the built environment and its relationship to nature.
The goal is to create a synergy between the artificial and natural environment that would not only support environmental protection, but also improve the well-being of individuals and boost societal development.
Why do we need nature?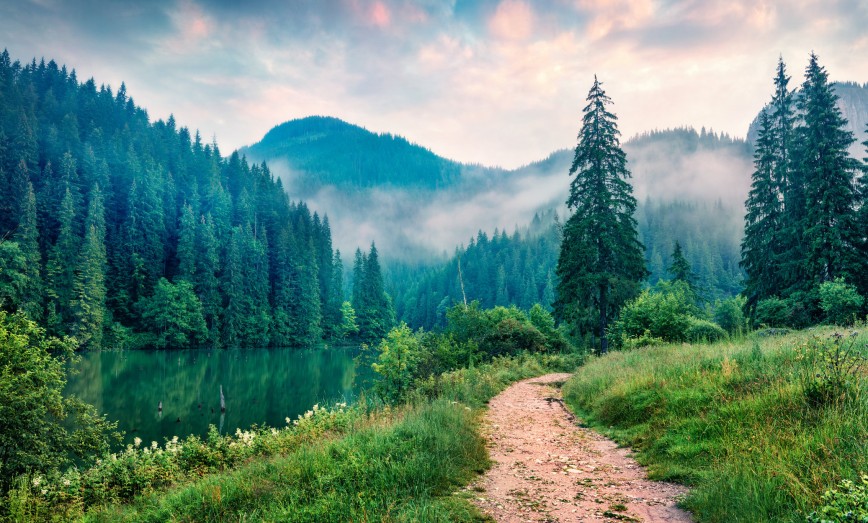 In the Digital Age our lives have become extremely busy, focused on the virtual world and material possessions. In combination with the rapid urbanisation (more than half of the population lives in cities), this results in a global society that is detached from nature. And the missing relationship with the natural environment and other living species is already affecting our physical and mental health. With many suffering from stress, anxiety, depression, feeling overwhelmed and unfulfilled…
Even though we live in the one of the best times in history, we find people are unhappier than previous generations. Nature has the potential to change all of this and more –  it has a positive effect on our mental health, relationships and physical strength.
The role of architecture
It is still arguable whether architecture reflects or dictates the lifestyle of people, but there's no question that the innovations in human habitation can contribute to a better society. Architecture and design are part of the material, but we need to realise that they serve as a means to add meaning and emotion to the purely physical. Like other creative industries, the developments in our built environment can be used to draw focus towards the nature.
Great ideas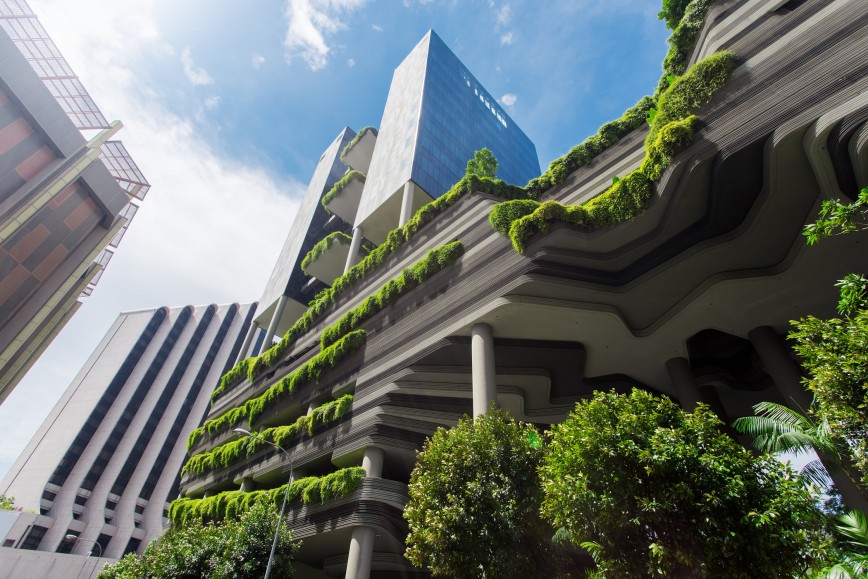 Technology, sustainability, globalisation, urbanisation, all these trends that shape modern society led to a need to redefine the urban environment.  An important milestone in the process was the realisation that our built environment is within nature.
It inspired ideas to create a synergy between the artificial and natural world by building something complementary and organic. Such as designs that filter sound, bring the sun and breeze inside and incorporate natural features in the internal and external space.
Buildings like this are interacting with the natural world and it gives us a sense of peace and harmony. When incorporating this with energy efficient buildings and sustainable materials architecture becomes environmentally conscious too.
Nature elevates the spirit!
Seeing the artificial and organic surroundings as a unified organism is just what we need in a world dominated by concrete and technology. We encourage you to become part of this movement by reconnecting with nature. By following the example of the latest architectural trends, you can bring more greenery into your home or work station, and receive the benefits of healthier environment. You'll be surprised how much this can improve your physical and psychological well-being and relationships with others.
If you are looking for inspiration or long to holiday in homes that have been built to embrace the natural surroundings, then Nature.house would be a great place to start, as every one of cottages and cabins merge beautifully with nature.